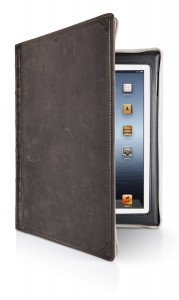 If you value the look of old leather books, but feel the necessity to keep up with modern times a BookBook vintage case for iPad is a must. The case comes in two distinct styles, all pictured below: Classic Black, Vibrant Red and Vintage Brown. It fits iPad 2 and the New Ipad. Other features include:
– Genuine leather, protective case and display stand
– Unique design disguises iPad as a vintage book
– Converts to adjustable FaceTime and movie watching stand
– Built-In keyboard stand for comfortable on-screen typing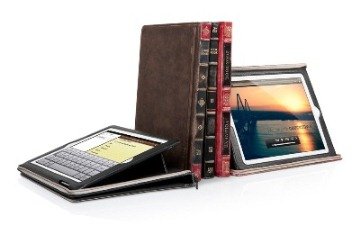 The manufacturer makes a good point about this case creating an extra level of protection for your iPad. In theory, it can be hidden safely among your books, away from prying eyes. It is, however, easy to imagine a situation when the iPad's owner is frantically looking through hundreds of books, trying to find the one which contains the familiar apple-bearing device.