It is no surprise that steampunk aesthetics are easily applied to home office equipment. A home office is really an extension of the traditional home library or study which reached the heights of design in Victorian times. So, if you want to achieve a sleek steampunk look you should start with a traditional home library design, not much different from what you can see in The League of Extraordinary Gentlemen.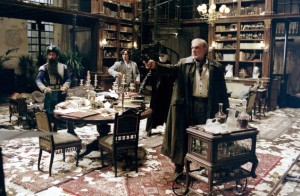 Jay Walker's famous library can also serve as an inspiration. Note how the lighting has been updated, compared to the more traditional-looking libraries and some materials are used that would not have been common in the 19th century.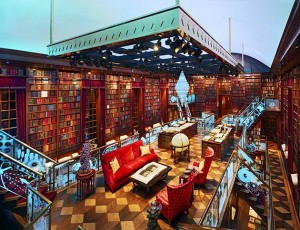 Now comes the interesting part. You can easily modify any modern office equipment to look "period", thus creating steampunk items by definition. You can find tutorials on how to mod a computer, an LCD screen or a keyboard. Here are a few pictures to whet your appetite.
Steampunk computers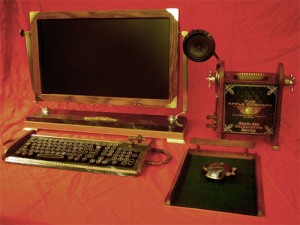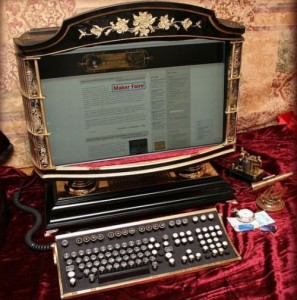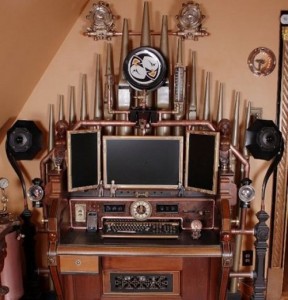 As you may have observed, there are several ways of creating a steampunk object. You can start with a modern device and add design and functional elements to it. Instead, you can use an existing Victorian era item and add modern capabilities to it.
Steampunk computer mice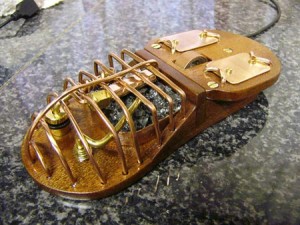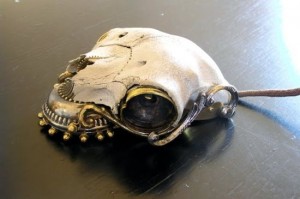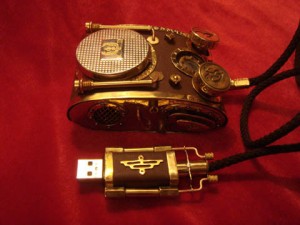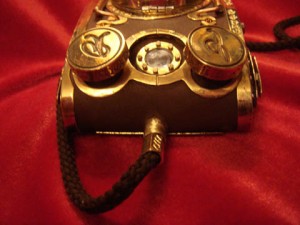 It is generally very easy to mod a mouse, because most modern mice are optical. You can easily slop anything on top of it. There is no Victorian object that I can think of that you can turn into a mouse

USB drives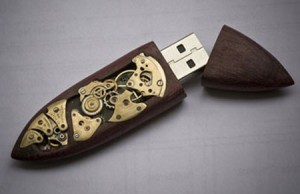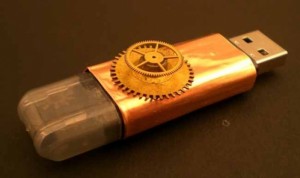 There is actually an extremely simple way to make your own steampunk USB drive. Fine an antique lighter and use its case to house any USB drive you have!
Steampunk lamps